Dr. Jennifer Wiens Priebe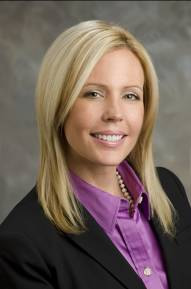 Jennifer Wiens Priebe, DDS MS FACP, has a trained eye for detail and a zeal for esthetics in prosthetic dentistry. Always knowing that she wanted to be a dentist, she completed her undergraduate studies at The University of Michigan, Ann Arbor with a Bachelor of Science degree in Psychology. She then graduated from The University of Detroit Mercy School of Dentistry in 2002 and completed an additional one year General Practice Residency at The University of Illinois at Chicago Medical Center, which consisted of hospital-based dental treatment for medically compromised patients. After returning to Michigan to practice general dentistry for four years, Dr. Priebe was accepted to a four year Maxillofacial Prosthodontic Residency at the esteemed Mayo Clinic, Rochester, MN where she was mentored by some of the most world renowned Prosthodontists in the field. She served as chief resident for two years and obtained both a Certificate and a Masters in Prosthodontics in 2011. Dr. Priebe has authored several publications and has made multiple local and national presentations on subjects including bone lengthening, the use of vincristine for cancer patients, bone mineral density and dental implants, dental implant research techniques, and the relationship of dental condition to risk for hip fracture. Dr. Priebe has donated her time on three separate occasions to a Denture Outreach Program which meets in Macy, NE to treat an underserved Indian Reservation with Prosthodontic specialty care.
Dr. Priebe is a member of the Michigan Dental Association, American Dental Association, Academy of Osseointegration, Fellow of the American College of Prosthodontists, and was elected and installed as Associate Fellow of the esteemed Academy of Prosthodontics.
Dr. Priebe has returned to West Bloomfield, MI to practice Maxillofacial Prosthodontics in private practice alongside her father, Dr. Wiens. She is on staff at Beaumont Hospital, Royal Oak, MI in the Ian T. Jackson Craniofacial Cleft Palate Clinic, which meets monthly to treat children with syndromes who require Prosthodontic care to improve their quality of life. Dr. Priebe is board certified and a Diplomate of the American Board of Prosthodontics. She is Director of Educational Programs for Private Practitioners for Career Design in Dentistry, and has been a participant turned faculty for Future Leaders in Prosthodontics workshops. She was appointed Chair of the Communications Committee and Newsletter Editor of the Academy of Prosthodontics in 2018. She was an instructor at The University of Detroit Mercy School of Dentistry from 2011-2014, and left when her daughter, Taylor Olivia, came along. Dr. Priebe recently welcomed her boy/girl twins, Tanner and Tessa, in 2022. Her hobbies include photography, travel, and spending time with her family.